Manually complete eSign
When you send out a document via eSign, it can happen that a signatory will print the document and send you the signed copy via mail. In this case, you can complete the eSign process by hand.
You can start the manual complete from the options panel when an eSign document is out for signature.

This opens a screen where you can upload the PDF that you received.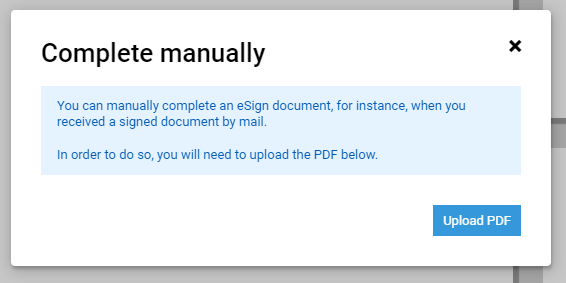 After uploading the PDF, an email is sent out to inform the signatories that the document was manually completed.

You cannot manually complete eSign without uploading the signed PDF.
Related articles: