Invitation accepted by someone else
Every invitation can only be accepted once.
When someone forwards you a link to an invitation that was already accepted, you will see the following message.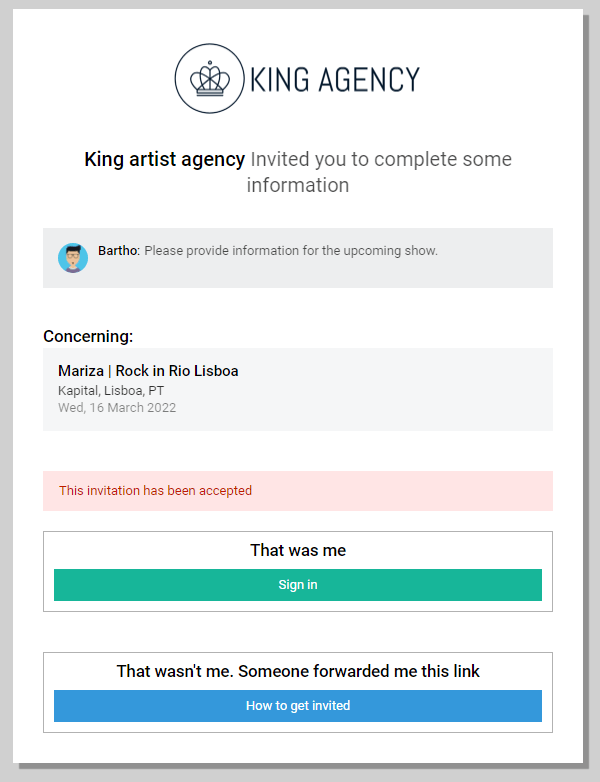 What to do?
Get in touch with the person that has send you the invitation. The agency should send you a separate invitation from their System One account.