Select user
We've built a new form element for selecting a user. You will encounter it, for instance when you change the owner of a show. The interface allows you to search by name and to filter between active and deactivated users.
Our aim was to improve the experience for clients that have many (deactivated) users.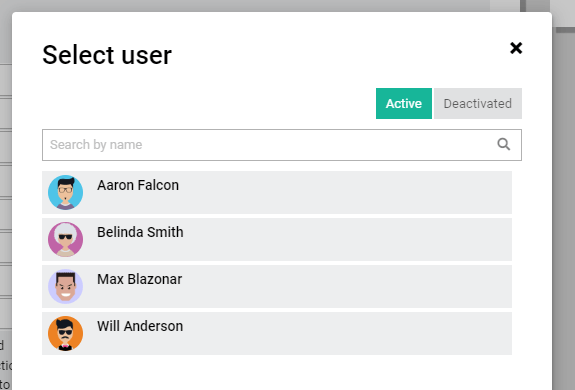 Over time, we will implement the element in more places where a user can be selected.